The IEJ team celebrated Earth Day on April 22nd via virtual events and sharing of Indigenous perspectives via presentations, videos, social media and photos. Earth Day 2020 represents 50 years of celebrating Earth Day. To learn more about Earth Day, and Indigenous perspectives of Earth Day, see the list of resources in the table below.
Earth Day Recruiting Event with FEUC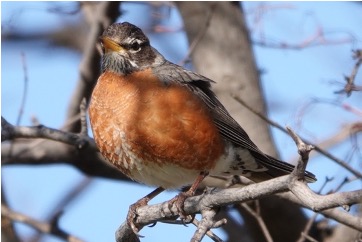 Deborah McGregor, alongside Jayce Chiblow and Ethan Persaud-Quiroz provided a presentation on the IEJ project to potential incoming students for the Faculty of Environment and Urban Change's Earth Day event on April 22, 2020. Deborah, Jayce and Ethan offered insights to secondary school students on the importance of understanding Indigenous peoples and their perspectives in honouring for Mother Earth.
ClimateFast's Earth Day 2020 Event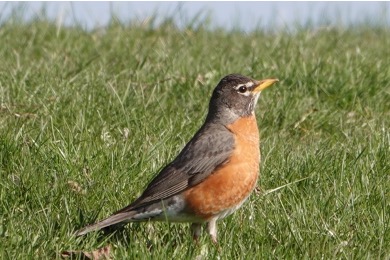 IEJ 's PI Deborah McGregor participated in ClimateFast's online Earth Day 2020 event aimed to generate conversation on "What will the next 50 years bring?".  Deborah specifically highlighted the importance of Indigenous knowledge systems and worldviews in helping to build a sustainable future for all life.   She emphasized how Indigenous peoples can help broader society build and sustain a healthy and reciprocal relationship with Mother Earth. The event was recorded live and is available by clicking on the photo of the event below.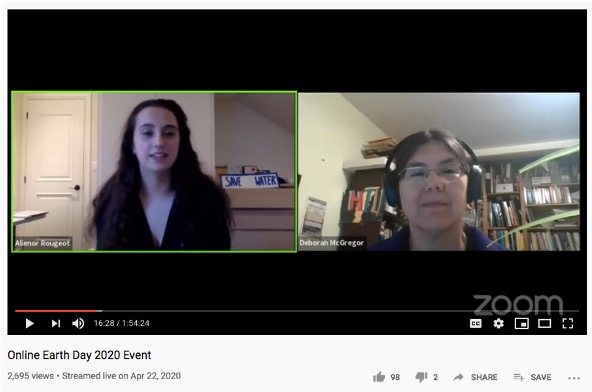 Earth Day 2020: An Insider's Guide to a Rapidly Changing Planet
Deborah also participated in an Earth Day panel event on April 24, 2020, hosted by Dartmouth College's Arthur, L. Irving Institute for Energy and Society aimed to bring together contributors to the new book "Earth 2020: An Insider's Guide to a Rapidly Changing Planet". The collection provides reflections on the next 50 years of Earth Day. Deborah's essay "Mother Earth" can be downloaded for free here.
IEJ Video Releases for Earth Day & World Water Day
The IEJ project also released a short video titled Earth Day 2020 where PhD student, Sue Chiblow and her grandson, Phoenix Bell, shared their thoughts on Earth Day 2020.