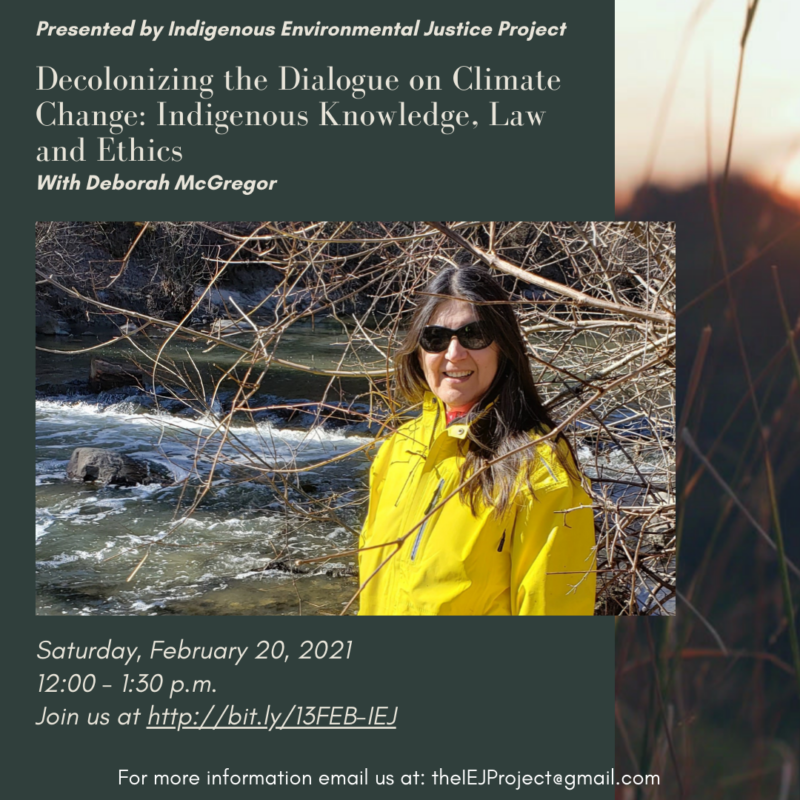 In the first session of the IEJ Project's Indigenous Climate Justice Series, principal investigator Dr. Deborah McGregor presented her research on the interactions between decolonization and climate change as informed by Indigenous knowledge, law and ethics.
How do we build a climate movement that amplifies the voices and conversations of people most impacted by challenges like climate change and environmental racism, in a way that is meaningful and not tokenistic? Is there more than one definition of climate justice? And, most importantly, how can we tackle wicked problems like these without becoming overwhelmed and defeated?
Drawing on sources from both community and from scholarship, Deborah uses a variety of Indigenous knowledge systems to wrangle these difficult questions in a manner that centres relationships and responsibilities to one another and the environment, self-determination, optimism and hope.
Thank you to Jayce Chiblow for hosting this session.