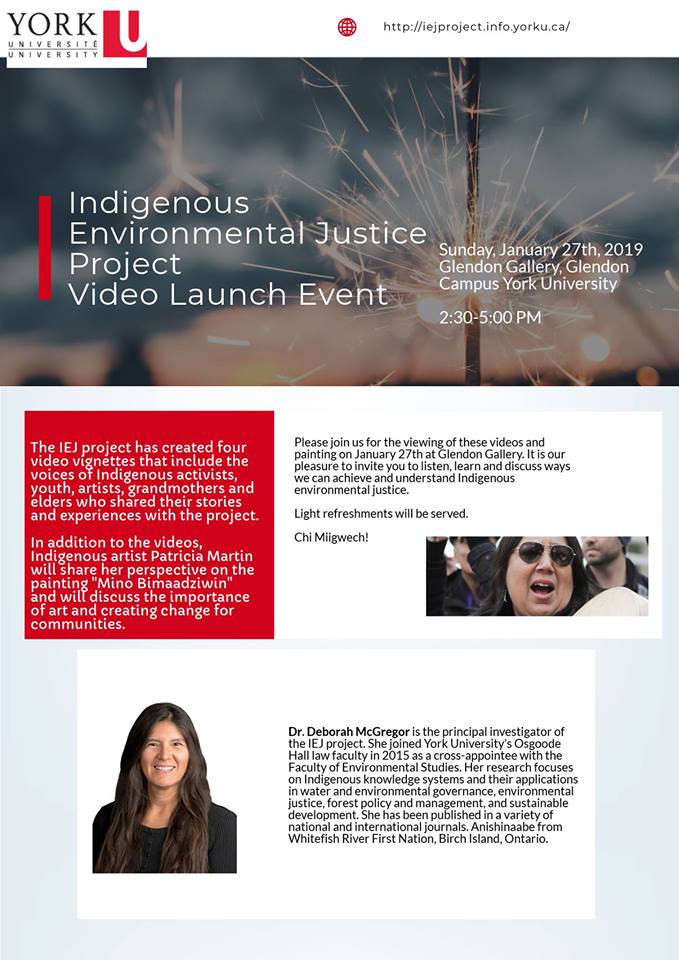 The IEJ Project has created four video vignettes that include the voices of Indigenous activists, youth, artists, grandmothers and elders who shared their stories and experiences with the project.
In addition to the videos, Indigenous artist Patricia Martin will share her perspective on the painting "Mino Bimaadziwin" and will discuss the importance of art and creating change for communities.
Please join us for the viewing of these videos and painting on January 27th at Glendon Gallery. It is our pleasure to invite you to listen, learn and discuss ways we can achieve Indigenous environmental justice.
Light refreshments will be served.
Chi Miigwech!